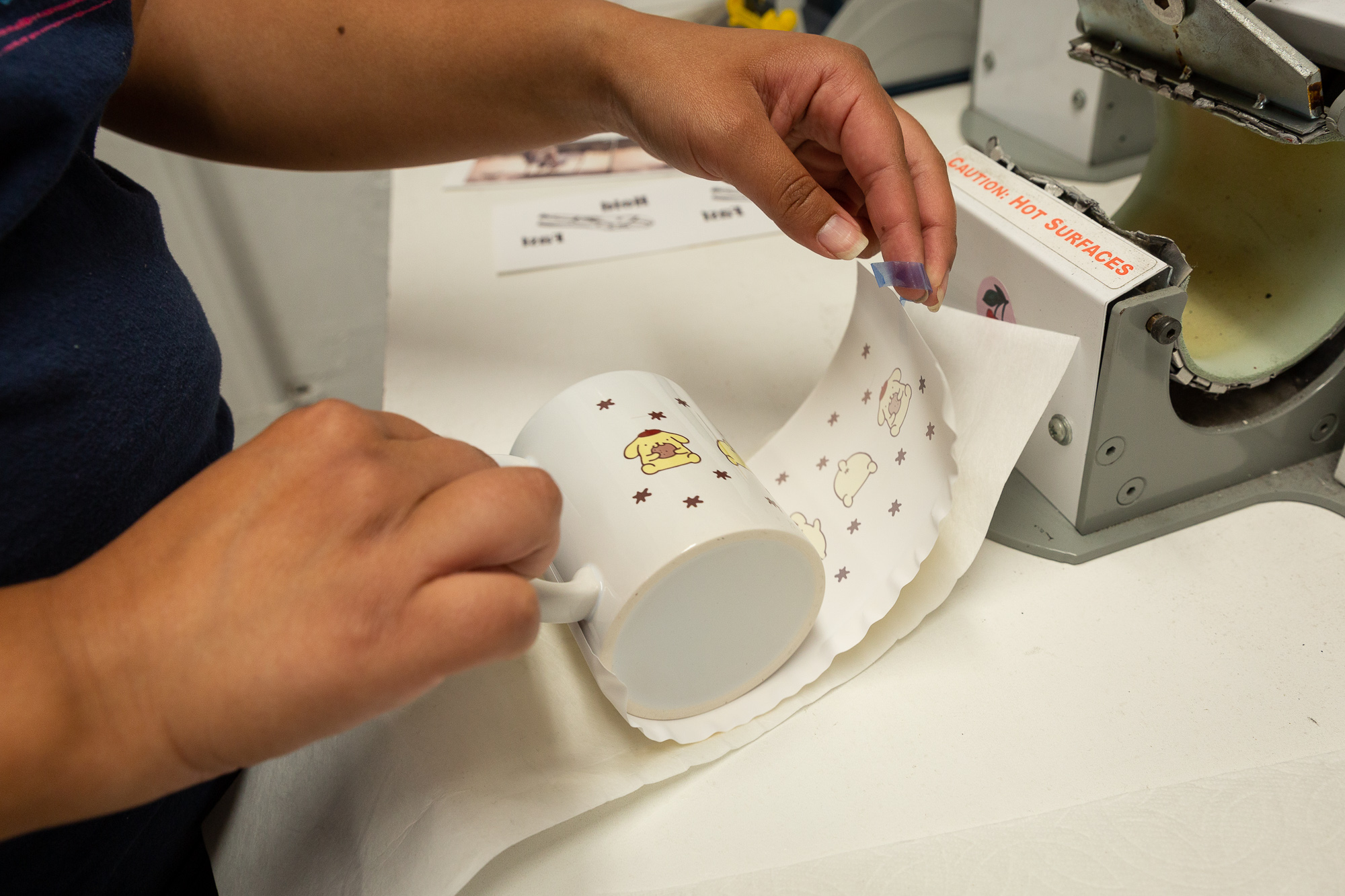 Mugs
Home » Products »
About mugs
We imprint basic full-color mugs in-house. If you need something more distinctive, we work with trusted partners to create custom-imprinted mugs, bottles, and other drinkware.
In-house mugs
These are classic 11oz or 15oz cylindrical coffee mugs. We can put a full-color image on the front, back, or even a full wrap (no extra charge) using the dye sublimation process.
Standard turn around is one week, but we offer rush service.
Our mugs are microwave and dishwasher safe, but with this caveat:
We have had a small number of customers with very hot, very fancy dishwashers tell us that their mug faded sooner than expected. So David, the owner, took two identical mugs home and put one in the dishwasher, and one in the cabinet. For an entire year he left the one mug in the dishwasher, so it got washed way over 100 times. He took it out and compared it to the one in the cabinet: identical.
Screen printed mugs (and steel bottles, etc)
For larger quantity (about 36 or more) mug projects, it usually makes sense to screen print (unless your art is a photo or has more than about 3-5 colors). We have a huge selection of mugs we can screen print on, as well as steel, aluminum, and BPA-free plastic bottles.