Testimonials
Home » About Us »
Read our Yelp reviews
They did an AMAZING job! I was tasked with having some company totes made and the Imprint Revolution team made it happen. They communicated with me over the span of... read more a few weeks and they were so patient when I had to request changes. Excellent communication, excellent service and excellent products. The totes came out beautifully and on time despite the tight deadline. I will be coming back here for any printing needs I may have in the future. 10/10 recommend
Sophie C.


5/10/2022
I have spent thousands with this company and came by in person to pick up products as well as drop off my next project that was fully quoted for me,... read more with a written invoice and upon arrival, they refused to honor the invoice they sent and attempted to add more than $400 to the bid. When I challenged and asked why so much, they said they went off my prior invoice which was wrong at the time and that employee has since been let go. So that employee made a mistake, now you sent me an invoice that we talked about numerous times and that was a mistake, and somehow I have to make up the difference in cost rather than you honor your pricing? They refused to negotiate at all and actually told me they understood if I needed to go elsewhere, right in front of everyone. They have challenges and delays with embroidery work, I love that they are nearby my work, and they communicate timely via email but their lack of care for local smaller businesses and commitment to their customer is just not there. There are other shops in town that give better service. Don't waste your time or money here they are pricey.
Angel J.


3/24/2022
Ok so I want to preface this review by saying I'm not related to anyone at this business nor am I on the pay roll....I just truly appreciate above and... read more beyond customer service. These people and this business have just been a huge part of our animated pilots fundraising success . I've now had over 500 shirts produced there and they come in early and with such quality . On this last order there were 10 shirts that were a very slightly different color of light blue ....they GAVE us all 10 ....so our overt all PPU went down and we can raise more money to get our show sold. There was also a tiny pin hole in one shirt...no charge & gave us the shirt. The quality control is literally with a fine tooth comb. PLUS when I show up everybody is smiles and says "Hi!" This kind of service is sadly just so rare but it truly seems like that's just they work ethic and mission statement they have . I don't think I could give a higher recommendation then I won't ever go anywhere Welsh
Scott P.


1/13/2022
At Imprint Revolution we know our team of experienced designers, printers, and embroidery artists work hard and provide our customers with great results.
Don't just take it from us though! Here are some reviews from Yelp, Google Reviews, and from our customers directly!
Google reviews
West LA location / Mar Vista storefront
I could see that the staff was very professional and expert. The place was very clean and organized.
Eira Crane


June 10, 2021
Just bought a banner for my boyfriend's birthday and it came out PERFECT! I always love this team. Many thanks to Joel, Noel, and Gaby for helping me with this... read more project! Even though I was the one running late in submitting the order, they still delivered it before my desired due date!
Melissa Swenson


October 18, 2020
Take Their Word for It
Unbelievable experience and I can't say thank you enough to Johna. If you're reading this Johna, you blew my mind.
Los Angeles, CA
Super friendly, really easy to work with, will definitely be back! They gave me a great price, the shirts turned out AWESOME, and everyone was so nice and fun to talk to.
Los Angeles, CA
I walked in and was immediately greeted by some friendly faces. We worked for 20 minutes and bam! My vague idea turned into reality! I was so impressed how the kids t-shirts turned out I ordered more for the adults!!!!
Los Angeles, CA
Katie and Imprint Revolution did an incredible job! I was later than expected and Katie stayed late to help me. She was FANTASTIC!! I am SO happy with the finished product. She not only took the time to lay everything out, her suggestions were spot on. I will most definitely be back with more business.
Los Angeles, CA
I never write Yelp reviews but they deserve it. I had a last minute request and they crushed it. Got the shirts done in time and they were amazing, a huge hit. Highly recommended
Newport Beach, CA
What a wonderful company. Professionalism 10 out of 10. I went in with a few ideas and not only did the shirts come out perfect but the quality is also very good. I could tell they genuinely wanted me just to be satisfied with what i got.
North Hollwood, CA
57
testimonial
We love creating custom designs to break away from the masses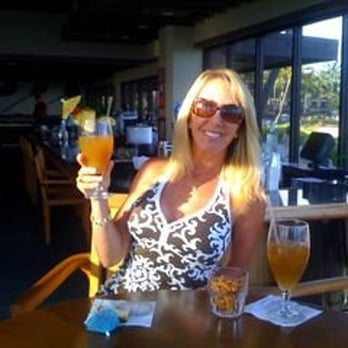 Had some custom hats made a few weeks ago. They turned out great. The Imprint Revolution staff are helpful and creative with designing. Colin emailed a proof very quickly and the hats were ready when promised. I would highly recommend Imprint Revolution.
Stephie
Stephie H.
Happy customer, via Yelp