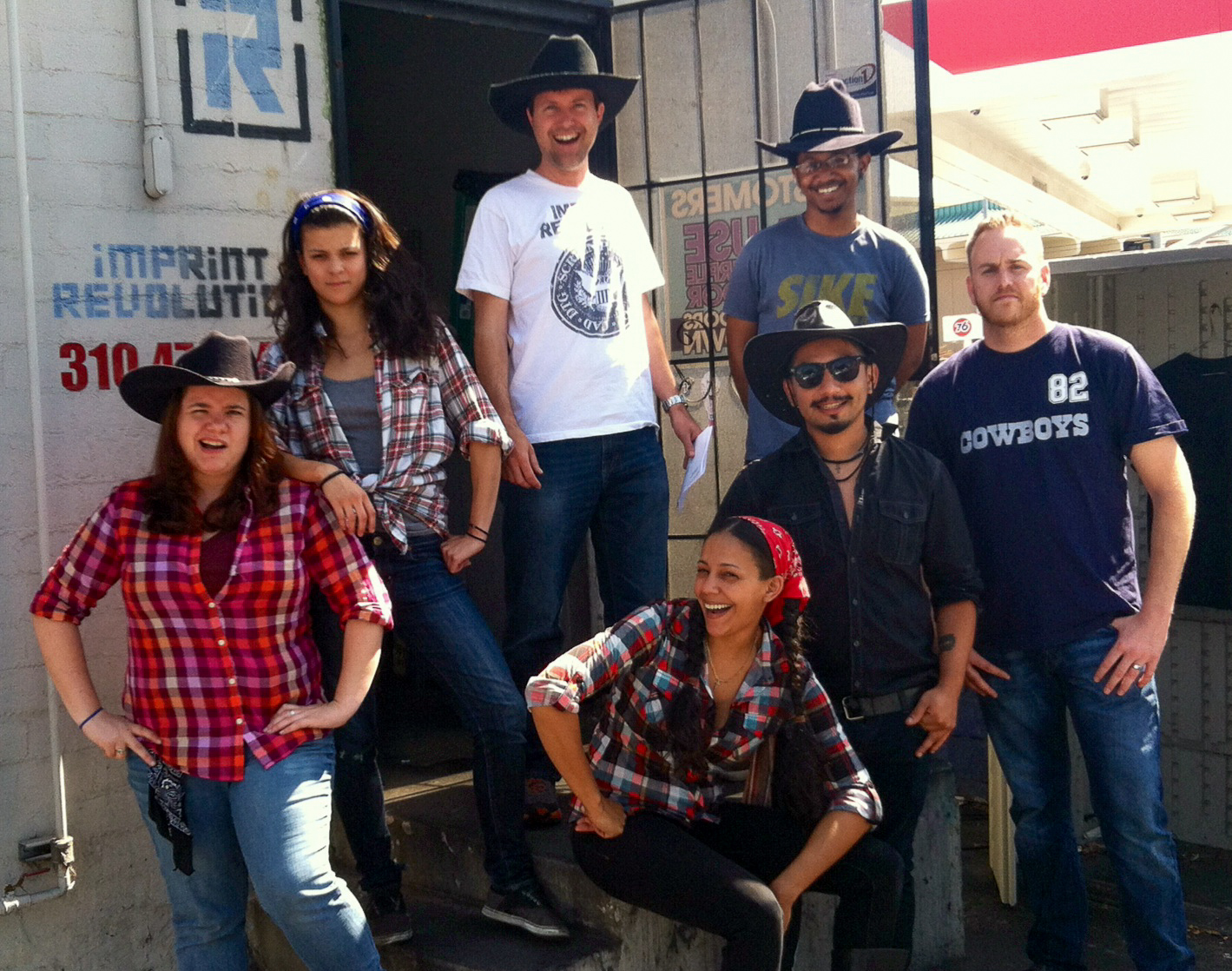 Join Our Team
Home » About Us »
Our amazing team is growing, and we need more helpful, positive people – like you! We've got mad skills: we're garment experts, promotional product experts, and just all-around problem solvers.
We have fun together, and we work hard together.
We've thought long and hard about what kind of team we want to be, and we worked together to put it in writing.
Hiring Now?
Check back later in the year, we might have openings then.
Other Roles
We're often looking for new folks in the following roles. As a small company, we're also open to new ideas: if you have an idea for a role you'd like to pitch us, go for it!
Retain and grow our customer relationships. The ideal candidate has sales and account management experience. Great communication skills, the heart of a teacher, and creative problem-solving skills round out the role.
Sales Development Representative
Prospecting is the heart of this role. Research new potential customers, connect with them, and establish a fit. Self-motivated, organized individuals with exceptional communication skills will be successful in this role.
This administrative role involves data entry, research, and some limited customer interaction. Attention to detail, a strong desire to be of service, and a problem-solving mindset are the key characteristics for success in this role.