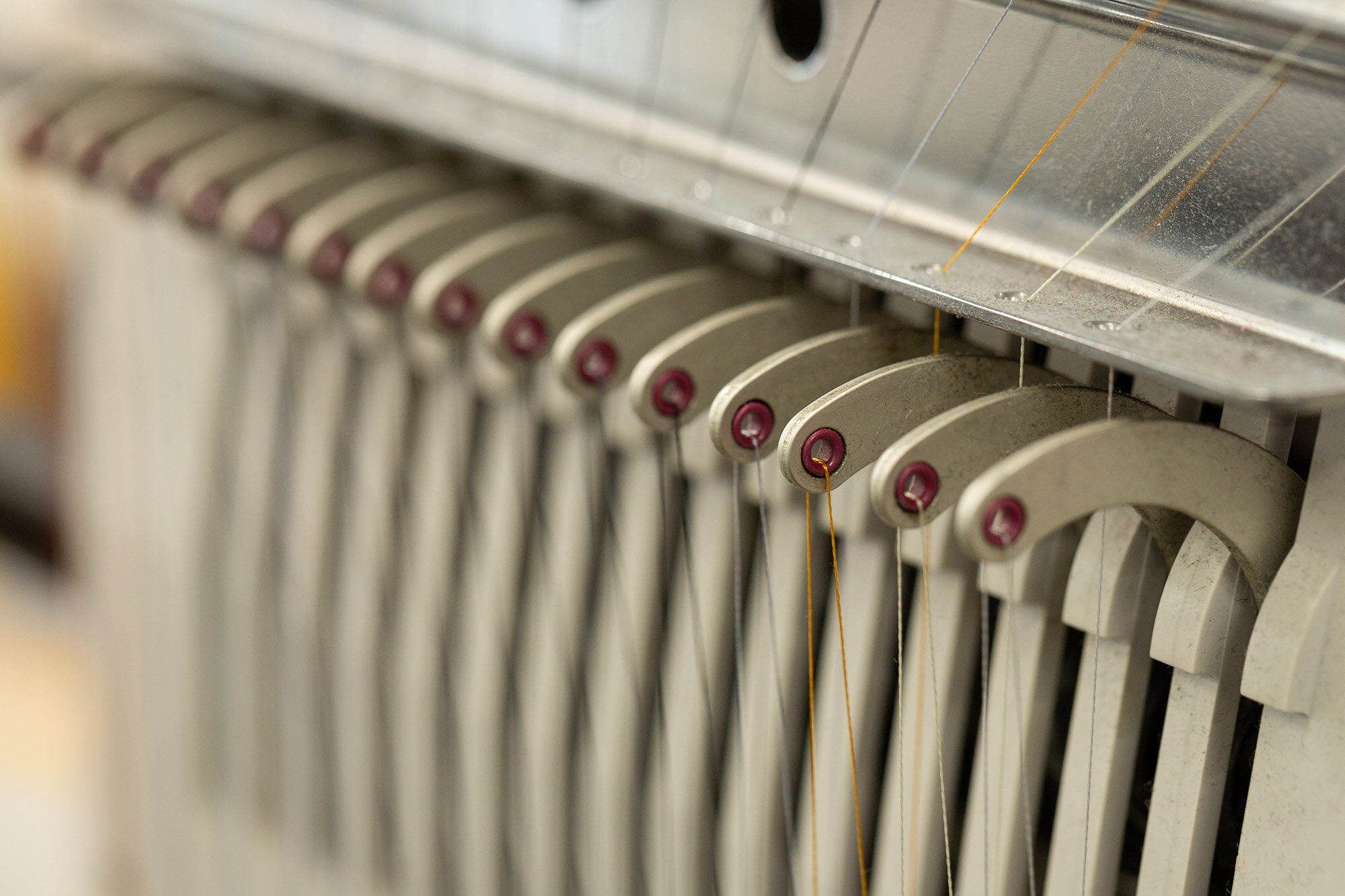 Embroidery
Home » Services & Imprint Methods »
What is embroidery?
Our skilled embroidery experts use precision machines to sew colorful threads onto a cap, shirt, patch, or other item to bring your design to life.
This is what you see when you think about monograms, patches, and many other colorful designs made out of thousands of stitches of thread.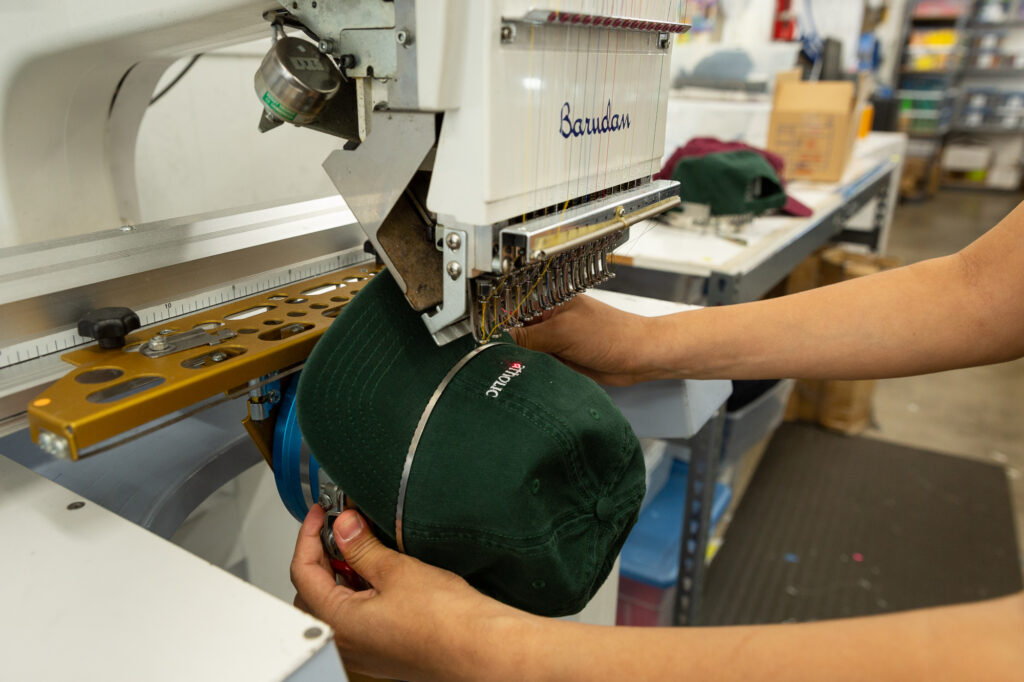 We offer many kinds of embroidery on a variety of products.
Custom logos
Plain text: names, monograms, etc.
Tackle-twill / appliqué
Special projects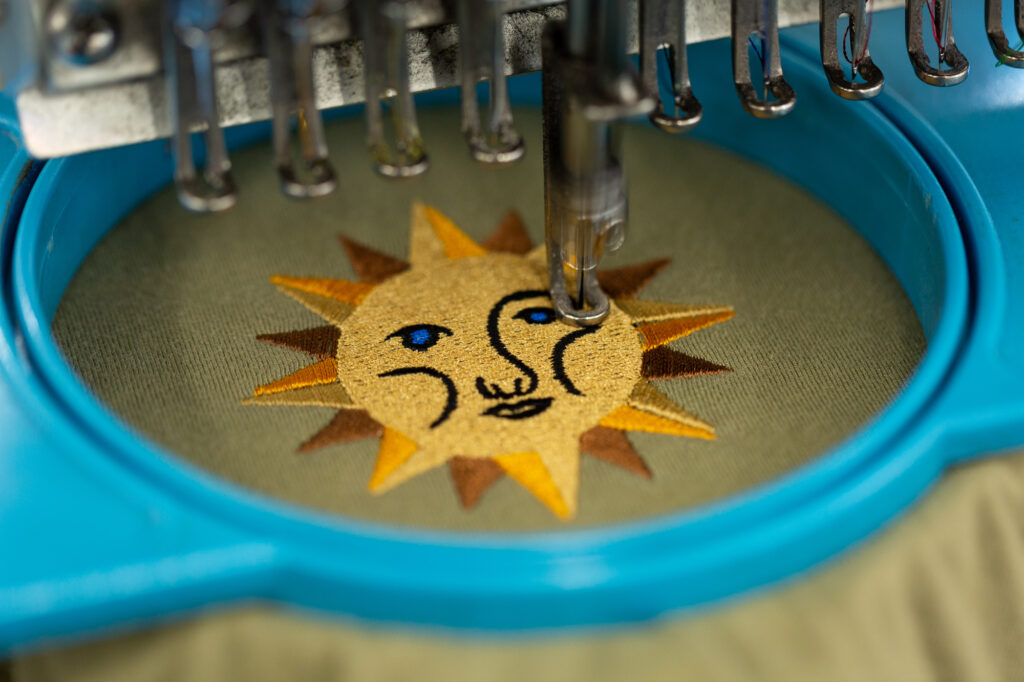 What is digitizing?
We need to digitize a stitch map of your design so the machines know what to do. A digitized embroidery file is not simply a different format like EPS or PSD, etc, it's actually a "stitch map" which tells the machine where each and every one of the thousands of stitches should go.
Digitizing is a skilled, manual task requiring and experienced team. You can't just "save as" and get a high quality embroidery file. Most graphic artists do not have this skill, it's a special niche.
Embroidery is perfect for professional-looking logos and names on shirts and uniforms, unique designs on hats, monogrammed objects, and for classy individualized gifts.
What fonts can I use?
Our standard embroidery and monogramming fonts and colors are shown here.
We have a much larger list of premium embroidery fonts – stop by our store and check them out!
While you're here you can meet with our friendly and artistic customer service team to discuss your project.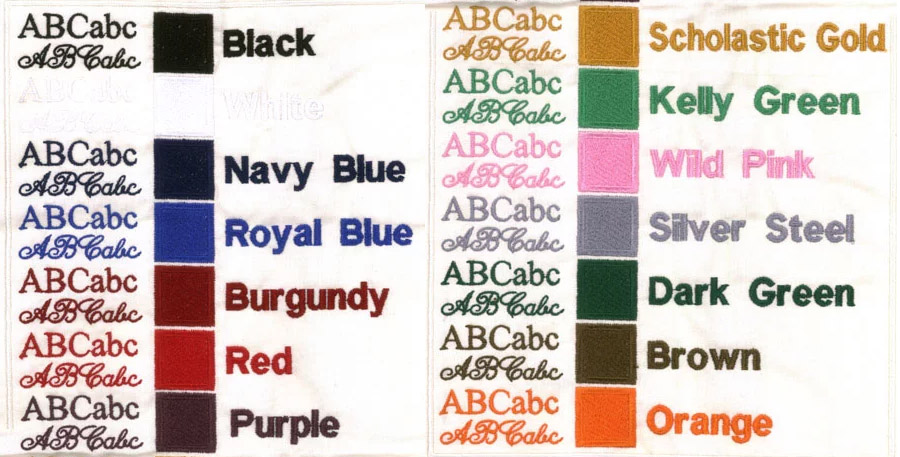 What about colors?
Our standard embroidery and monogramming colors are shown here. We have a much larger list of premium embroidery colors – stop by our store and have a look.
We're also happy to order custom thread colors for you. We usually use high quality Madeira or Robinson Anton threads, but if you require something special, let us know and we're happy to accommodate you.
We also offer metallic threads. We keep metallic gold and metallic silver thread in stock, but let us know if you need a different special metallic color.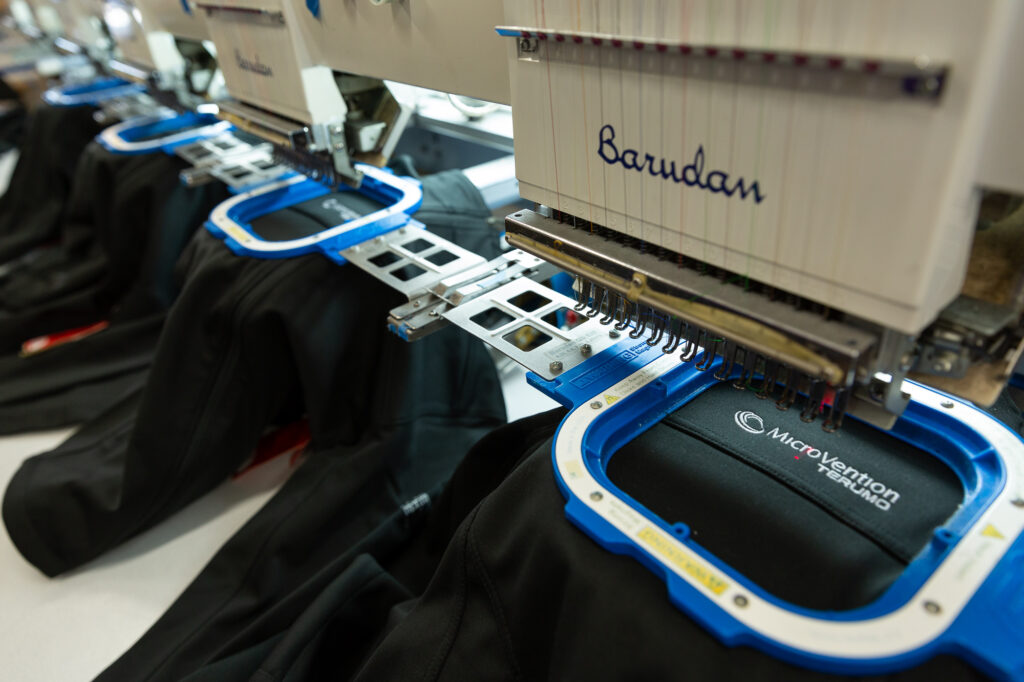 How do I order?
Pricing is based on several factors, including:
Shirt / garment brand and style
Shirt / garment color
Number of embroidery locations on the item (for example: front, back, sleeve, etc.)
Number of thread colors per embroidery location (our team can help you determine this, it's based on size and complexity of the design)
How many garments per design (the more we sew at once, the lower your price)
Minimum order quantity generally starts at 100 patches, depending on details of your project.